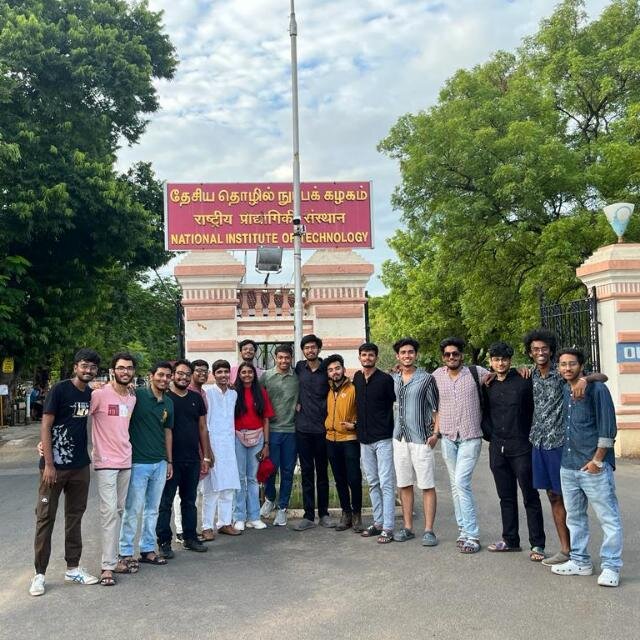 About
Established in 2005, E-Cell NIT Trichy has always strived to foster the spirit of Entrepreneurial thought and enterprise into the talented minds of our campus. Whether through events, guest lectures, or workshops, the underlying principles have always remained the same, driven forward by a team of strong and motivated individuals every year.
We seek to develop a vibrant startup culture, community, and ecosystem on our campus and enable the dreams of young budding entrepreneurs to take their ideas to the next level.
Initiatives
Startup Community
An online community where student entrepreneurs can socialise and support each other and navigate the startup ecosystem together. The community is designed to provide a support structure to all budding entrepreneurs.
Startup101
This is a workshop on the basics of entrepreneurship and the entrepreneurial ecosystem for the first year students of NIT Trichy. This initiative strives to be the first foray of college students into the world of entrepreneurship.
Pitchers
Pitchers is a 36 hours online hackathon filled with mentorship and hustle to speed run the process of building a startup. Grab your friends and get your laptop on to build the next big thing
HeadStart
An annual preincubation program where the students get mentorship and other resources to start their startup in 6-8 weeks.
Startup Support Program
Most successful startups in India came from student clubs on campus. We seek to bring out the startups of tomorrow by collaborating with clubs, teams,early stage companies and anyone with a technical product and helping them develop a product market fit.